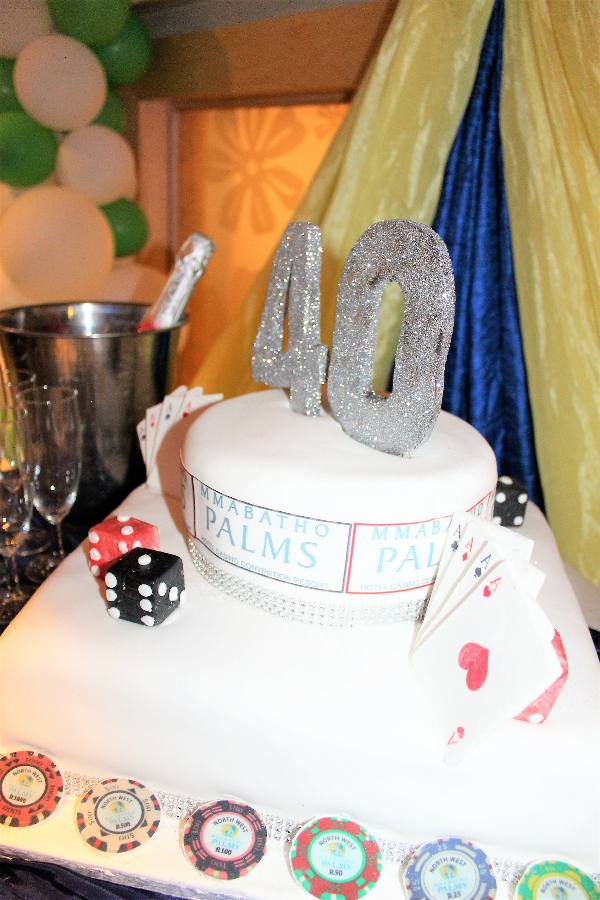 Friday, October 6, 2017
South Africa's oldest casino just turned 40! Established in 1977, Peermont's Mmabatho Palms Hotel Casino and Convention Resort, located in the historic town of Mafikeng in the North West Province, ushered in four decades with a bang.
On 30 September the day was commemorated and filled with festivities. Guests were treated to cupcakes, hourly giveaways, and Winner Circle cardholders given branded gifts all in aid to celebrate the 40 memorable years. In addition to the fun activities, guests also enjoyed live entertainment by dancers and music – creating a fun and celebratory environment. The Motswedi Restaurant also had a lot to offer with live entertainment by Lucky Mathambo, who had guests singing along and dancing to their favourite tunes. This celebration sure set the tone for great things to come!
Mmabatho Palms lived up to it's reputation of  LIVING IT UP OASIS STYLE.