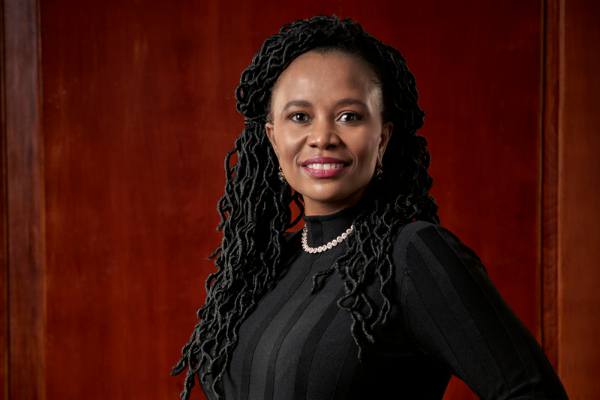 Wednesday, August 29, 2018
It's no secret that getting ahead and earning respect in male-dominated fields can be challenging for women, and for those who manage to make it to the upper echelons of corporates and other organisations, the pressure to always be performing at your peak is just as relentless.
Fihliwe Nkomo, Human Resources Executive at Peermont, an award-winning hospitality and gaming company, is a pioneering woman in the HR field, and says – despite it being a relatively female-saturated industry – her rise to the top came with its own challenges.
"Human Resources as a profession sees more women in senior positions than many other professions which are still male dominated," she says. "It is well researched that women's entry into leadership career paths is more difficult in male domains where 'like attracts like' and 'like begets like', and it's these subtle and often unconscious dynamics influence how talent is recognised and rewarded."
As a women executive among a predominance of males, Nkomo says that she's had to get used to being part of a minority, which can sometimes be a challenge when it comes to finding common ground and getting buy in from her male counterparts.
"Sometimes, however, I found that being a minority could also work for me, as I could offer different views and perspectives on problems and make useful contributions," she continues.
Nkomo says that women wanting to "climb the ladder" also need to ensure that they have empowered themselves by building a good educational foundation, staying true to who they are, and maintaining a positive, determined and professional attitude throughout their careers – even when the going gets tough.
As the Human Resources Executive at Peermont, Nkomo is responsible for all aspects of HR strategy and delivery for the Group, as well as overseeing cultivating organisational culture, which speaks to the DNA, values, brand integrity, ethics, sustainability and change at the company. She also serves as Executive Director on Peermont's subsidiary boards and as a trustee for various Peermont Trusts.
Prior to joining the Peermont team in 2007, Nkomo worked for some of country's most prestigious brands and companies, including Unilever, De Beers, the SA Sports Commission, and the Gauteng Gambling Board, as well as a series of prominent establishments in the hospitality industry.
Nkomo acknowledges that women have to work twice as hard as men just to gain the trust and respect from senior colleagues, but that this can be achieved through confidence in one's ability and ensuring every interaction you engage in with others is authentic.
"I would have to say that the journey of getting to where I am now was difficult, but certainly not impossible.  We find ourselves in exciting times as women in this country, being presented with so many more opportunities than we had ever been afforded in the past. The key for us as women is to ensure that we seize these opportunities and make them work for us, and to remember above all else that everything worthwhile in life comes through hard work and determination," she says.
Nkomo says that the most rewarding part of her job is the fact that she gets to 'pay it forward' by helping people grow and develop in their professional and personal capacities. "It gives me great pleasure to see people become more than they ever imagined, even in their wildest dreams. Knowing that you played a part in making that happen is really fulfilling and rewarding."
"Knowing that I can make a difference in peoples' lives while contributing to the ongoing success of the business, which in turn ensures that we are able to touch even more lives, is what gets me up and out of bed every morning.  This is not just through employment and training and development of employees but also through the multitude of CSI projects that we are involved in through our various Trusts, many of which I am lucky enough to sit on as a Trustee."
Nkomo's advice to future generations of women who hope to follow in her footsteps or pursue something similar: "Never underestimate the power of education and learn to truly believe in yourself.  There is nothing more beautiful than a confident woman. Oh, and never give up on your dreams."
Visit www.peermont.com. Connect with Peermont on Facebook or follow @peermont.