UPDATED Statement: Fire at Mmabatho Palms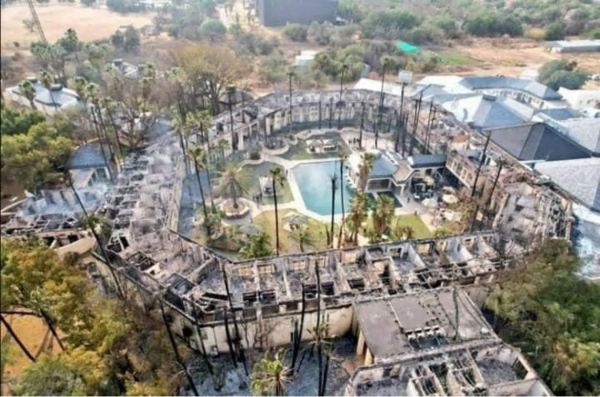 Peermont Hotels Casinos and Resorts has confirmed that a fire broke out at its Mahikeng resort and South Africa's oldest casino: Mmabatho Palms Hotel, Casino and Convention Resort in the early hours of Wednesday morning, 8 September 2021. The cause of the fire is yet undetermined and a full investigation is in progress by the Police and Fire Departments.
"We thank the management team on site during the crisis for their hard work and are sincerely grateful that there were no fatalities or serious injuries to either our guests or employees," stated Peermont Chief Executive Officer, Nigel Atherton.
The full scale of the damage is still being ascertained, but it is confirmed that the 4-star Walmont hotel has been destroyed (with exception to the wing containing the Executive Villas). The Mmabatho Palms casino and conference rooms were not affected. Peermont Management can confirm that all employee jobs are safe, and counselling has been made available to all employees and guests affected by the tragedy.
Until further notice the Mmabatho Palms resort will remain closed while investigations are finalized. Peermont expects to take back control of the resort, and for casino and conferencing to resume operations within the next week.
CONTACT DETAILS
Tel: +27(0)11 928 1000
E-mail: info@peermont.com
www.peermont.com